Walls in a world without borders
Oficina de Comunicación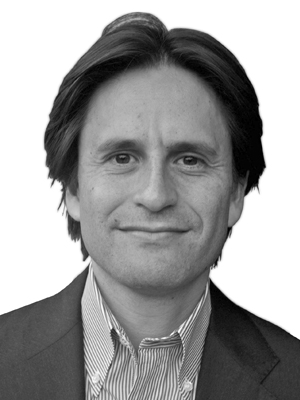 "The walling off of the world is a chronic sickness, not a passing epidemic."
Dr. Rodrigo Chacón
The controversy over U.S. presidential candidate Donald Trump's view on building a wall between the United States and Mexico and the dividing of territories with walls were topics addressed during a talk by Dr. Rodrigo Chacón, who holds a doctorate and a master's in political science from The New School for Social Research and who earned his bachelor's degree in international relations from ITAM.
Chacón said that the construction of walls does not fully help a nation. The use of walls as symbols of territorial dividers generates political and business benefits. In the case of Mexico and the United States, construction and the implementation of operations on the border was bolstered during President Bill Clinton's administration. Those steps caused changes in the tactics of migrants as well as of the governments of different U.S. cities, which implemented different measures that in turn led to more business for human smugglers and the use of ever more dangerous routes. Although the walls aim to create a security zone and reinforce the rule of law, Chacón said that in reality they create a zone of corruption and crime on both sides of the border.
He said that the trend to close borders is not a phenomenon that is local nor arising from current circumstances, considering that in the world there are many countries divided by civil wars, climate change, massive migrations and other events that are expected to continue. The challenge, according to Chacón, is to understand that this situation will be permanent and that it is necessary to reevaluate institutions and concepts such as sovereignty, human rights and the rule of law in the current world.