Tuffic Miguel Ortega appointed IMSS General Director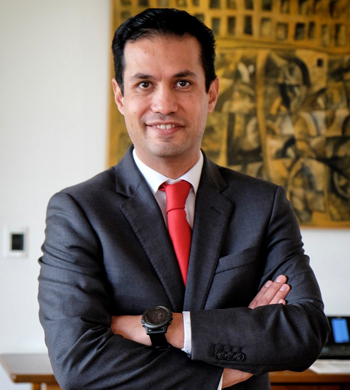 Congratulations to Mr. Tuffic Miguel Ortega, alumnus of ITAM's undergraduate program in law and master in administrative law and regulations for his appointment as general director of Instituto Mexicano del Seguro Social (IMSS).  Previously, he served as Director of Enrollment and Collection of this institution.
During his career, he has worked for more than 18 years in the treasury and financial sector. During his time in the Secretary of Finance and Public Credit, he held many positions, namely General Director of Administration and Asset Disposal (SAE), Head of the Tax Legislation Unit, General Director of the Undersecretary of Income, and Assistant General Manager of the Coordinating Unit with Federal Bodies.