Dr. Sylvia Meljem received the 2017 Rafael Mancera Ortiz award
Departamento Académico de Contabilidad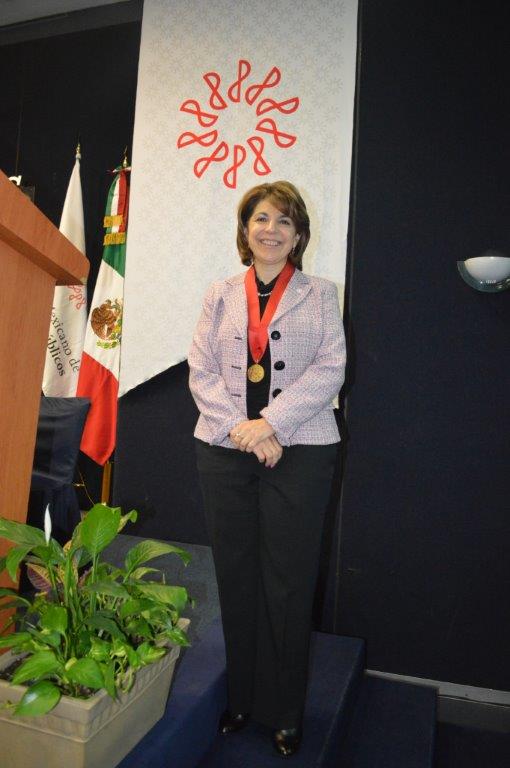 The College of Public Accountants of Mexico awarded our beloved and outstanding professor Dr. Sylvia Meljem with the 2017 Rafael Mancera Ortiz award. She is Head of the Academic Department of Accounting and Director of our Center of Relations with the Business Community and Research in Accounting. This is the highest recognition bestowed by the College to its members, in response to their professional achievements and contributions to this professional body. The award ceremony was held on February 22nd at the Casa de la Contaduría, the College's venue.
The Rafael Mancera Ortiz award originates in 1999 and is presented once a year to outstanding professionals in the education, independent, business, and governmental sectors.
Congratulations to Dr. Sylvia Meljem on her award!
Click here for more information about this news article.