Congratulations to Aurelio Pérez Alonso for being appointed President of the CANAPAT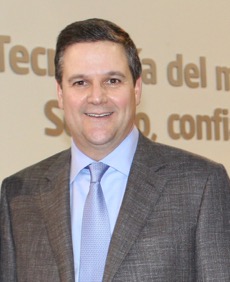 Congratulations to Aurelio Pérez Alonso, alumnus of ITAM's undergraduate program in business administration for his appointment as President of the National Passenger Transportation and Tourism Chamber from 2018-2019.
During his professional career at Grupo ADO, he has served as Coordinator of Comptrollership and Finance of Interstate Transportation from 2001-2003, Assistant Director of Interstate Transportation, and  as Assistant CEO since 2006.  His previous jobs include working at the Arthur Andersen Business Consulting Firm as a Senior Consultant.